Hi there!
My name is Angela and if you are reading this then I'm guessing you may have an interest in learning a little bit more about me and what it is that I do.
As a Usui Shiki Reiki Ryoho Reiki Master Teacher and Feng Shui and Healthy Home Consultant, it is my passion and joy to share what I know about the world of energy and how to use it to live your best and healthiest life. I offer Reiki Sessions and teach the different levels distantly, online and in person. I also offer Feng Shui and Healthy Home Consultations in person locally, and distantly via the floor plan analysis. Feng Shui for the home is like Reiki for our bodies, as both help align the energy in our environments, and I love helping people make these connections and shifts in their own lives.
I am a member of the International Feng Shui Guild, The International Association of Reiki Professionals, and the Center for Reiki Research. Forever a student, I continue to expand upon and explore the world of energy through many different modalities including Hands on Healing, Animal Reiki, Reiki Crystal Healing, Psychic Reiki, Sound Healing, Western Feng Shui, Space Clearing, and Intuitive Studies.
Learn More
What is Loving Karma?
First, I need to clarify something. I do not "Love" watching other people "get theirs." That is not what Loving Karma is about. For me, Loving Karma simply means putting loving energy out into the world knowing loving energy will come back to you ten fold. Who wouldn't want a little more happiness, joy, abundance, prosperity and love in their life?
2010 was also when I picked up a book called "Move Your Stuff, Change Your Life," by Karen Rauch Carter and was instantly hooked on this thing called Feng Shui. It was where I first learned that my home actually had a direct effect on what was going on inside of me. It made such an impression back then that I knew deep down it would someday play a bigger role in my life.
Years later, I found out Karen was offering classes that dove deeper into Feng Shui and through The Academy of Exquisite Living and under her guidance, I finally became a certified Feng Shui consultant.
In addition to learning how energy flows and affects us in our external environments, I wanted to learn more about our internal energy and how to cultivate and heal that sacred space within us. Through the teachings of Rosemari Roast, Ed Cleveland, and Libby Barnett, my Reiki Masters, I learned the Usui system of natural healing in accordance with the Usui Shiki Ryoho tradition. I followed in their foot steps and also became a Reiki Master Teacher. I am also a Registered Member of the International Association of Reiki Professionals, and the Center for Reiki Research. Helping people align their energy in their homes and bodies has become a passion of mine and takes Loving Karma to a whole new level. It's not just about being a good person and doing good things. It's about creating healthy spaces, and energetic foundations that support you internally and externally. This in turn provides you with the harmonious energies needed to live a happy and healthy life. It really is that simple.
We create the life we want by the quality of energy we carry inside of us, surround ourselves with, and consciously bring out into the world. :)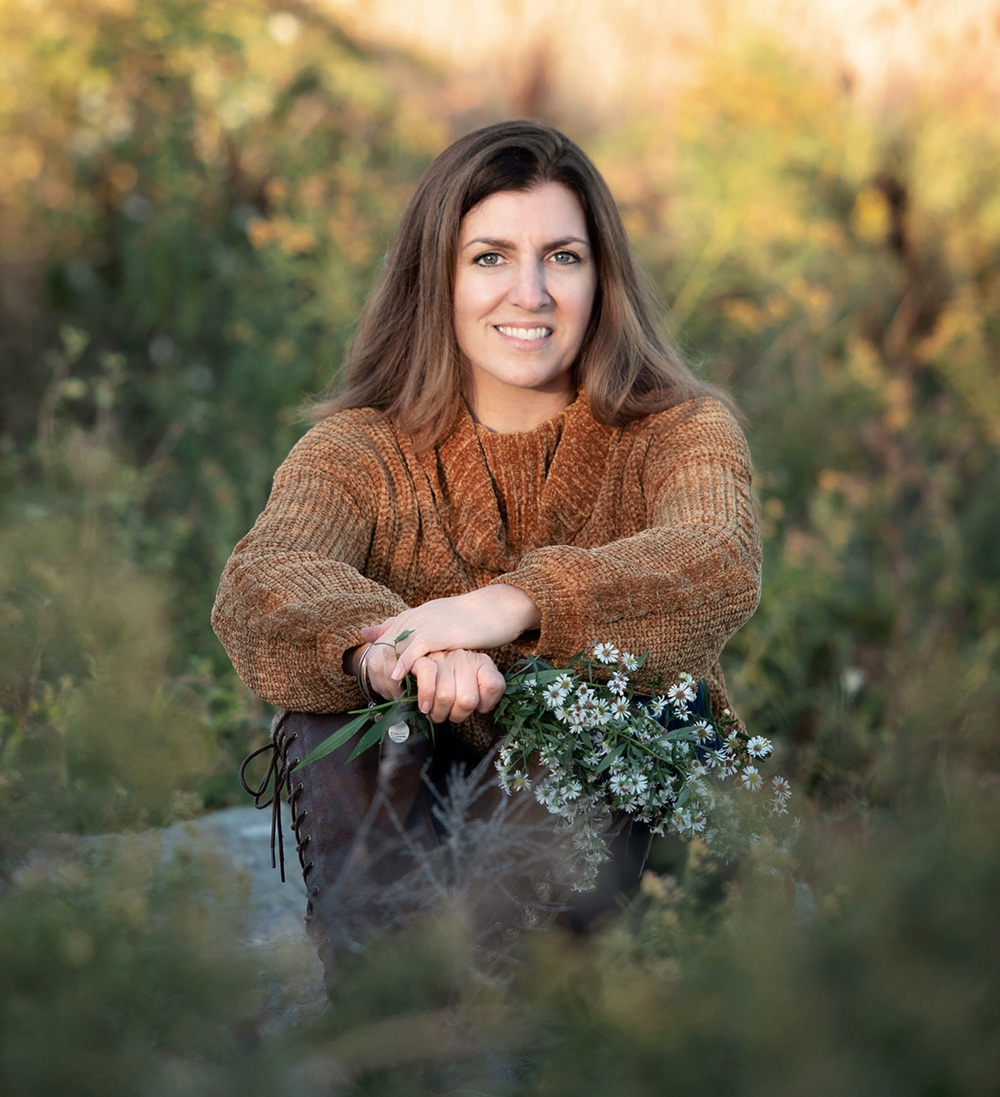 How Feng Shui Changed My Life
When I discovered what Feng Shui was in 2010, I knew in my deepest part of deep down, that this would play a bigger role in my life somewhere down the road and in 2018 it finally did.
I took the plunge and became a certified Feng Shui Consultant and through the constant heavy readings and writings and consultations, my mind was opened further into a world that was scientific, artistic, holistic, and just plain magical.
I was my own guinea pig for a lot of this and I have to tell you, somethings I never thought I could "make" happen I made happen once I knew how it all worked.
A lot of this was figuring out with my teacher's prompting and guiding of how things showed up in our lives the way they did. There was so much deep thinking about how my environment correlated to my life. Once I truly understood that Feng Shui was something that was happening all the time, I began thinking backwards.
Before taking Karen Rauch Carter's class in 2018, I had moved into a new home in September of 2016. Right around the same time, there were beginning talks at my job of our contract not renewing at the facility that I worked. In Feng Shui terms, that would fall under or relate to the Career Bagua. Well, as it turns out, the landscaping of my new home that led to my front door was full of thorny bushes that were overgrown, and broken timbers and bricks and fallen over path lighting in my Career Gua. It was a mess. Subsequently my contract did expire at my close to home job and I was shuffled to work at 2 different facilities, one that was 40 minutes away and another that was an hour away. Neither of the two new locations were ideal but I was happy to still have a job nonetheless.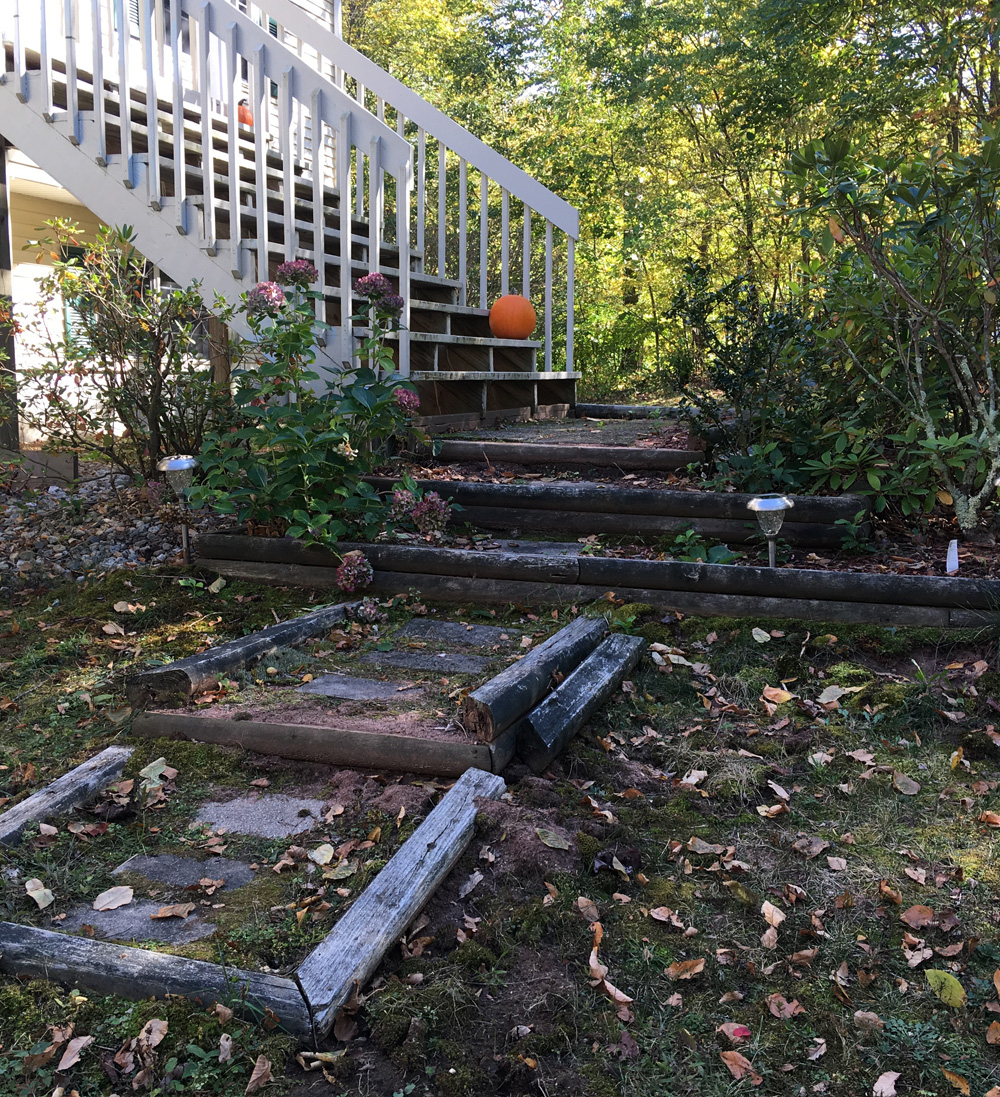 I had a small savings that I kept aside for landscaping work when I bought the home, and in October of 2017 I decided it was time for the old prickly falling apart path to go. The same week the brush was ripped out and timbers and bricks dug up, I had been witness to something at work that I was mandated to report. In doing so, I was confronted and a huge altercation ensued. I was completely misunderstood and basically called a liar. I had human resources involved from the corporate office and it was a mess. I felt completely unsupported and wanted out without burning any bridges. As the new path was installed into my yard, I coincidentally found a job closer to home that I could apply for within the company that would allow me to keep my 8 years of benefits and still get to start over. The landscaping path was completed and I simultaneously was called in for an interview and got the job the next day.
The landscaping on my path to my front door and the situation with my job were directly related to one another. My teacher helped me see that. I never would have looked back on things in my life and seen for myself how Feng Shui was affecting me without the homework assignments to do so. Once the new path was in, better energy was able to flow into my life, specifically through my career.
I have to stress that your experience and results with Feng Shui is dependent upon the work that you put into it. Not just physically, but mentally in addition to the actions you take in your life are what makes things happen. You can't just make adjustments in your home to attract new things and then sit on the couch all day waiting for them to show up in your life.
I told my teacher after the class was over that for the first time in my life I felt like I knew what I wanted to be when I grew up and that I finally felt all grown up. Her response to me was, "did you take any pictures down of yourself recently of you as a kid?"
My initial answer was no, until I was cleaning my bedroom a week later and made a discovery. Right before I started the Feng Shui Certification course I had taken a pic of me down from when I was 4 and tucked it behind my nightstand and forgotten all about it. She was spot on. Just another example of how the smallest changes in our homes change our lives in the biggest ways.